Merit Systems Protection Board (MSPB) Attorneys
Are you a federal employee in trouble? Bad performance appraisal? Performance Improvement Plan? Long suspension? Demotion? Termination? Whistleblower?  We can help.  The Agency has received assistance from Human Resources, and in-house counsel.  You deserve help too. And the experienced MSPB attorneys at Kitchens, New, Cleghorn can help you.
Attorney Joyce Kitchens, your MSPB advocate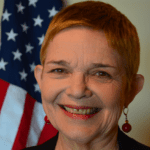 Joyce E. Kitchens has extensive experience in federal law litigation from both sides. After graduating from Emory University School of Law, Ms. Kitchens served as Assistant District Counsel with the Department of Veterans Affairs defending the agency in cases involving appeals to the U.S. Merit Systems Protection Board (MSPB), complaints of discrimination, and contract disputes. In 1991, Ms. Kitchens entered private practice focusing on representing federal employees in appeals of adverse actions to the MSPB.
We Can Help Your MSPB Case
MSPB Attorney representation is highly recommended when problems in your job arise.  The Agency has all the witnesses, all the documents, and in-house attorneys.  Federal employees need and deserve the same level of representation.  The earlier you contact an experienced attorney, the more help you can receive.
You may have appeal rights to the U. S. Merit Systems Protection Board (MSPB), established to hear federal employee appeals of adverse actions, and to assist Whistleblowers who have been subjected to retaliation.  Similarly, you may have grounds for a complaint of discrimination to the U. S. Equal Employment Opportunity Commission (EEOC). Federal employee appeals to the MSPB and EEOC are very specialized and require attorney expertise unique to federal employee appeals.
Are you being questioned by the Office of Special Counsel, Inspector General, or Administrative Investigation Board as a witness or subject of an investigation?  We can help.  We can guide you about useful ways to listen to questions and to respond to questions truthfully.  We can accompany you to the interviews, to be available for consultation if you have questions during the interview.
Our MSPB attorneys have extensive experience in:
Federal employee demotions, suspensions, and removals, terminations

Whistleblower Protection Enhancement Act complaints

Uniformed Services Employment and Reemployment Rights Act (USERRA) complaints

Veteran's Employment Opportunities Act complaints (VEOA)
Attorneys Joyce Kitchens is experienced practitioners in this area.  Ms. Kitchens began her career as an attorney for the Department of Veterans' Affairs, and served as Assistant District Counsel, defending the Agency before the MSPB and EEOC.  In 1991, she went into private practice and changed sides–she began representing federal employees. Joyce Kitchens is knowledgeable and experienced in this area and has a proven track record of assisting federal employees to resolve employment issues.