Our Atlanta Law Firm Team – Meet Will Davis
In our Atlanta law firm, we have the most dedicated professionals to serve our clients.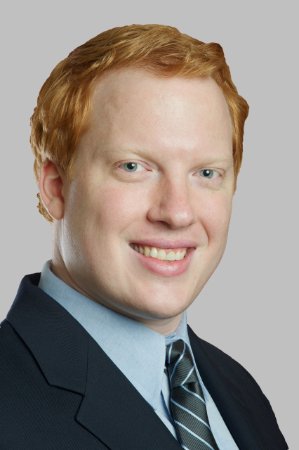 We want to introduce you to the newest member of our staff, attorney Will Davis.
Will, where are you from?
I grew up in Acworth, GA.  I have more or less been a resident of Cobb County for my whole life. I now live in Marietta near the historic Marietta Square, and I enjoy spending a lot of my free time on the Square. All of my family lives somewhere in Cobb County and I enjoy being in close proximity to my nieces, sister, and parents.
Do you have any hobbies or interests?
I enjoy all kinds of entertainment, including television, movies, and theatre. I'm a bit of a trivia fanatic, and I record and watch Jeopardy every night. I love the beach and try to make it there several times a year. I am a huge college football fan, cheering on the Bulldogs and Rebels (hopefully from Athens or Oxford) every weekend in the fall.

What type of work have you done in the past what are your legal specialties?
I began my work as an attorney with the Georgia Legal Services Program (GLSP) in Albany where I practiced in  different civil law areas including family law, wills, housing law, administrative law, and public benefits law. Specifically at GLSP, I provided legal assistance to Spanish-speaking residents of Southwest Georgia. Following my time at GLSP, I worked for a small firm in Marietta where I focused on representing clients in family law and criminal defense matters. At Kitchens New Cleghorn (KNC), I focus on all aspects of family law, wills, and general civil/corporate litigation.
Tell us about your education.
I received my B.A. in Spanish from the University of Georgia in 2006, and I received my Juris Doctorate from the University of Mississippi School of Law in 2009.
What are you looking most forward to in working at KNC?
I am looking forward to working primarily in the family law arena and learning about new aspects of the law as it relates to LGBT clients. KNC is a respected firm in all areas of practice, and I'm excited to work with and learn from Randy, Jeff, and Joyce.