The Enforcement of Georgia Child Support
Experienced Georgia Family Law & Divorce Attorneys
Georgia law provides numerous ways to enforce child support payments.  The following information is general in nature and not specific to any case, so if your former spouse (or anyone else mandated to pay support to your child) is not making their GA child support payments, or if you have been accused of not making your GA child support payments, we strongly recommend that you speak with one of our Atlanta family law attorneys to assist you with the details of your case.
Contempt Action For The Enforcement of GA Child Support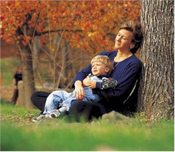 Among the options available to force individuals to make their child support payments in Georgia is to file a contempt action.  If an individual responsible for paying child support is found to be "in contempt of court," they can be subject to a fine, jail time, or both. Sometimes, a Georgia court can order the non-paying parent to enroll in a special program known as the Fatherhood Program. The non-custodial parent may also be ordered to pay child support that is owed, including all past due payment amounts.
Garnishment of Wages For The Enforcement of GA Child Support
If payment is still not made, the wages of an individual not paying their child support may be garnished (as well as unemployment checks). Under Georgia law, wages may be taken directly out of an individual's paycheck for the purpose of paying GA child support. Interestingly, many individuals who are awarded child support request this method of payment from the very beginning, often because it is easier to track and payments cannot be forgotten.
Other Methods For The Enforcement of GA Child Support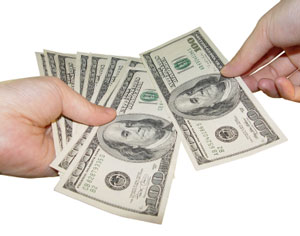 Under Georgia law, tax refunds may also be taken to make up for back payments of child support, as can any lottery winnings. If payments are not made on time, bank accounts and personal property may be subject to liens. In addition, in Georgia the driver's license of a non-paying spouse can be denied, as well as a professional license or passport. It is important to note, however, that the denial of a passport can only be done if the amount of Georgia child support owed is more than $5,000.
  Getting Started
If you are dealing with a child custody or child support issue in Georgia, we advise you to speak with one of our family law attorneys sooner rather than later.  The process can be intense and sometimes intimidating, and the help of an experienced child support attorney will be invaluable in helping you protect your interests and the interests of your children.  If you would like to talk with one of our family law attorneys about representing you, either fill out the brief form to your left or give us a call. Kitchens New Cleghorn, LLC maintains three law firm locations throughout Georgia for your convenience, and additional information and driving directions can be found by visiting the contact page of the location nearest you, in Atlanta.
Our Flagship office is located in the heart of Buckhead at 2973 Hardman Court, Atlanta, GA 30305. Thank you and we look forward to working with you.