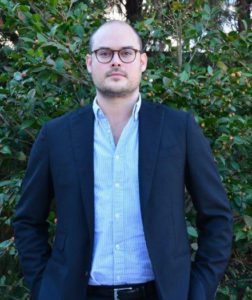 John DiNatale joined Kitchens New Cleghorn, LLC as Of Counsel in January 2018. His practice focuses on family law with expertise in Fulton County divorce, child support, child custody, modifications, contempt, and postnuptial and prenuptial agreements. John also has experience in corporate and non-profit law, state and federal regulation, employment contracts, and civil litigation. Prior to joining KNC, John operated a solo practice with a diverse array of clients.
Prior to law school, he worked as a literary agent in New York, as the Executive Director for an education advocacy non-profit, and as a production designer for one of Atlanta's major arts & culture centers.
John is married and lives in Atlanta where he is involved in the local arts community and enjoys cooking, gardening, and Braves baseball.
Education:
J.D., Georgia State University College of Law
B.A. in Philosophy, University of Georgia
Bar Admissions:
State Bar of Georgia