Divorce Attorneys in Atlanta
Atlanta Divorce Attorney Jeffery Cleghorn has assisted countless clients during some of the most difficult times of their lives. He understands that when life-changing issues are at stake, you need the best and brightest legal counsel in your corner.
From the moment you walk in the door at Kitchens New Cleghorn, LLC, rest assured that you will have the best and brightest representation available. As head of the Family Law and Litigation practices, Attorney Cleghorn brings to the table a wealth of knowledge and experience on Georgia divorce and family law.  If you'd like more information on Jeff Cleghorn and our Divorce & Family Law practice:
At Kitchens New Cleghorn, LLC, we have decades of experience helping couples and families navigate the Atlanta Family Court system to get the results they want, and we are here for you. From pre-divorce negotiations to full jury trials, our divorce lawyers in Atlanta work hard to protect our clients. We are committed to developing and implementing effective legal strategies that get our clients the results they deserve. Our lawyers are known for providing compassionate and effective legal services, and our team-oriented approach keeps our clients involved in their cases so they receive accurate and timely information, knowledgeable guidance, and skilled representation.
Mr. Cleghorn knows that each individual case requires sensitivity and awareness to the unique circumstances surrounding it. He works with every client to determine the strategy and course of action best suited to obtain the desired result.
Attorney Cleghorn has extensive experience helping clients achieve favorable resolutions with:
High-intensity Child Custody Disputes: When dealing with a child custody dispute it is imperative that you have experienced counsel with the skills needed to properly navigate the Georgia divorce legal process in your favor. Mr. Cleghorn has successfully represented numerous clients on sensitive child custody disputes and has helped achieve favorable resolutions in many high-intensity disputes.

High Net Worth Division Strategies: Attorney Cleghorn is well versed in helping clients achieve positive outcomes in cases involving the division of high-asset marital estates. Having someone help you understand your rights and obligations regarding asset division is crucial for a successful resolution. Mr. Cleghorn works with clients to create a strategic solution that will help achieve your desired results.
The Difference A Skilled Divorce Attorney in Atlanta Can Make
Getting a divorce can mark a time of tension and strain in your life; having skilled counsel by your side will make it much easier. The lawyers at Kitchens New Cleghorn, LLC offer caring, sensitive, professional legal representation and have experience handling all aspects of divorce and divorce-related legal issues. With our experienced attorneys located right in the heart of Buckhead, you can feel confident knowing you will be well-represented in all aspects of your case, including: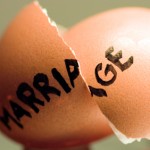 Contested Divorces: Refers to a split in which neither spouse can agree on all details of the end of the marriage. Such details include alimony, child custody, division of marital property, and more. Sometimes contested divorces go to trial, and often they can be settled out of court through negotiation. Our lawyers will help you weigh your options and make ending your marriage as stress-free as possible.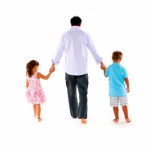 Child Custody: Determining where your children will live following the end of a marriage is among the most sensitive and potentially contentious issues that arise. Our family law attorneys recognize the importance of maintaining your family ties, and know there is likely nothing more important to you than your children. We will work hard to ensure you are well-represented throughout your divorce and help you get the child custody agreement that you deserve.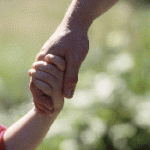 Child Support: The end of a marriage doesn't signal the end of financial responsibilities to your children. Don't miss out on the financial support you and your child are entitled to. Working with our attorneys, you can navigate the court system and maximize the financial support you and your child receive following your divorce. Alternatively if you will be responsible for paying child support, it is important that you work with your lawyer to ensure that you are not legally responsible for paying more than is feasible or fair.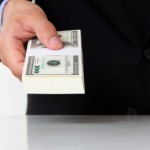 Alimony: Divorce can spell financial disaster when one spouse has become financially dependent upon the other. Courts have typically used alimony to resolve this type of crisis – but in some cases, it has become harder to get. Our attorneys have successfully negotiated alimony payments for countless clients and will work hard to get the financial backing you require.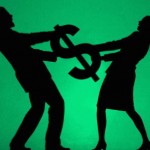 Property Division: Contrary to popular belief, there are no set rules when it comes to splitting marital assets. Homes, cars, property and more can be divided however a judge sees fit during your divorce. Make sure the court has all the facts before a decision is made. Representation by our lawyers will guarantee that the court has accurate, thorough and up-to-date information to make a decision that protects your property.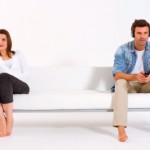 Uncontested Divorce: When two spouses are able to reach an agreement on alimony, child custody, property division and every other detail concerning the end of their marriage, an uncontested divorce may be suitable. Typically, it is faster and less expensive than a contested divorce, but these proceedings still require the guidance of an attorney. Our lawyers will counsel you on whether an uncontested divorce is your best option, and help you file your paperwork and get your uncontested divorce ratified.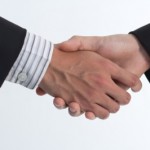 Prenuptial Agreements: A prenuptial agreement can be a difficult topic to broach, but it ultimately protects your assets as well as those of your partner. Making a pre-marriage agreement can ensure that your assets are secure in the event of the unexpected. Contact our family law attorneys to discuss options for added security as you begin a new marriage.
Divorce & Family Law
In addition to divorce and divorce-related litigation, the attorneys at Kitchens New Cleghorn also focus on family law that helps individuals maintain and expand their families – whether it's a traditional family or otherwise. We can help you adopt a child or add legal reinforcements to your same-sex relationship. Our attorneys frequently handle cases involving: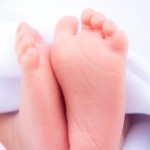 Adoption: Adding a new member to your family is an exciting, albeit sometimes difficult, experience. The attorneys at Kitchens New Cleghorn are here to walk you through the complex laws surrounding the adoption process in Georgia. Whether you're a single adult, married or same-sex couple, we will help you ensure all requirements are met to adopt a child and begin enjoying your new family.

Domestic Partnerships: Though same-sex marriages are not legally recognized in Georgia, there are a number of ways you can protect your relationship. Kitchens New Cleghorn has domestic partnership attorneys specializing in medical directives, domestic partnership agreements and other legal documents that can give your relationship the sense of legal security it deserves. Contact our domestic partnership attorneys today to learn what your options may be.
Contact Us for a Consultation
If you need legal assistance in or around the Atlanta, GA area, schedule a consultation by calling our office directly or completing the form on the upper right hand side of this page.
Our Flagship office is located in the heart of Buckhead at 2973 Hardman Court, Atlanta, GA 30305. For directions to any of our offices, call (404) 844-2856. Thank you and we look forward to working with you.
Additional Georgia Divorce Info:
Under Georgia law, one or both of spouses must have lived in the state for at least six months prior to filing. In addition, you must choose one of 13 grounds under which you may file for a divorce, ranging from adultery, where one party has been unfaithful, to desertion, in which one spouse has not been residing with the other spouse for more than a year. In most cases, we will recommend filing for a 'no-fault divorce', meaning simply that one spouse states the marriage is irreparably broken. While a divorce can take as little as 30 days, in the case of a contested divorce it can take considerably longer.
Divorce is never a pleasant experience, but there is no need to go through it alone. Important life decisions such as ending a marriage require time, patience and skilled legal assistance. Call one of our divorce attorneys for your legal consultation. We look forward to hearing from you.