Gay Marriage Purgatory | Atlanta Gay Divorce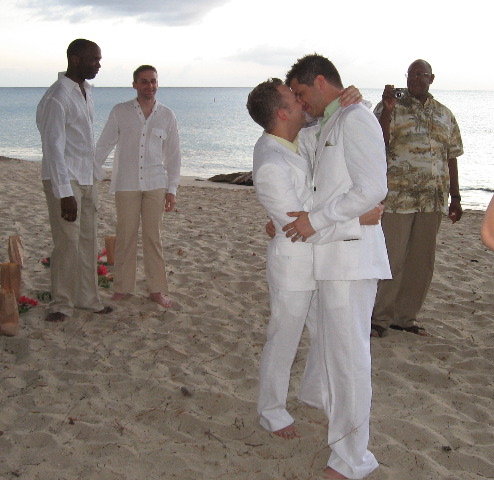 Our Atlanta firm handles a lot of legal issues for our clients, including divorce. What we are now gearing up for (with the pending U.S. Supreme Court decision about marriage equality) is Atlanta gay divorce. Our office has been receiving a lot of calls from couples living in what we call "gay marriage purgatory". In fact, the Atlanta Journal and Constitution recently interviewed one of our partners, Jeff Cleghorn, about this topic.
Gay and lesbian couples from Georgia traveled to other states (where same-sex marriage is legal) and were married there. As sometimes happens with marriage, couples decide to part ways and want to divorce. The problem is, Georgia doesn't recognize their marriages as legal and, therefore, will not grant them divorces.
All states have residency requirements as a condition of using their divorce courts. In other words, the general rule is that a person may get divorced only in the state where they live. For married same-sex couples whose states do not allow them access to their divorce courts (states such as Georgia), it can be frustrating because most people cannot afford to move to a different state simply to be able to get divorced. As a result, married same-sex couples in Georgia are trapped in limbo and have only very expensive (and inconvenient) options for relief.
Our Atlanta law firm has provided personal and business legal services to the gay and lesbian community for over 13 years. We eagerly await a landmark ruling that will soon allow our Atlanta law firm to begin to serve these couples in standard divorces through established channels. If you or someone you know feel trapped in "gay marriage purgatory", please call our offices to speak with an attorney to better understand your legal options.