How The Feeling of "Unfair" Can Cost You Big in a Divorce | Atlanta Divorce Practice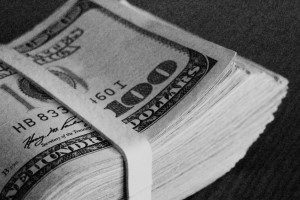 In our Atlanta divorce practice, we work very hard to help each client get a fair settlement when they are going through a divorce. Our attorneys try to negotiate in a way where all parties feel like it was a win-win for everyone. Unfortunately, we often see a common problem that stands in the way of a quick and equitable settlement: fairness.
When one partner feels that an injustice has taken place, there is a tendency to want to make the other person "pay" for the wrong that is felt. This is called "equity theory" – the way that we feel satisfaction based on how we perceive the overall fairness (or unfairness) of the way that our shared resources are divided.
If one spouse works full time and the other partner stays home to be a full time parent, this can be looked at as unfair by both sides. The working partner might feel that they have had to "work" while the other partner "got to stay home and do nothing." The stay-at-home parent might feel unfairness because the working partner got to advance in their career while they themselves lost career opportunities.
Often, the feelings of unfairness manifest themselves when a settlement is being negotiated. One partner wants to bring equity to the unfairness that he/she feels by punishing the other in the settlement agreement. This type of emotional rift can translate into lost money in legal fees as the lawyers haggle over things such as who gets a worthless vase – an item that could be purchased many times over by the amount of money being spent to argue over it. Our law practice recognizes the role that emotions can play in a divorce.
When going through a divorce, remember that this can be a costly mistake. Ask yourself if these things that you want to argue over will really be important in a year. When you realize that moving on is the best gift that you can give yourself, go treat yourself to something nice with all of the money you just saved yourself in emotional and legal expenses – you deserve it!